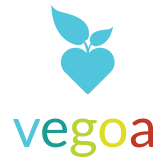 As you know we are getting close to the 22nd of August and that is the day when our joining process will change. After the deadline we will have to consider using other resources like our private savings and loans. As a result, the price to join the project will go up a bit as we will have to pay interest rate for the loans.
Vegoans paid all the deposits for the land. This means that there is only the final payment ahead of us.
We took the risk, so you can now join without fear of loosing your savings.
We will transfer your money back in case we don't reach the final amount. If you change your mind when the land has been bought, you can always sell your share to other interested Vegoans.
You can still book a visit before the 22nd of August.
This might be your last chance to be part of this life-changing project!